Linda Cleaners Didsbury is offering special and thorough cleaning of various types of mattresses in Didsbury. You can take advantage of the affordable rates and exceptionally efficient and proven products our experts use through the whole cleaning procedures. The mattress cleaning service comes with full satisfaction guarantee and the most devoted and experienced experts in the area will do the cleaning for you. The professionals working here are fully trained and take pride in everything they do. Our experience and vast number of satisfied customers are the best proof of our quality of work. For many years we are among the best companies in this industry.
You can take many benefits of our excellent mattress cleaning service. We have a variety of booking slots and flexible schedule so you can be at the place when our expert work or just the work to be done without disruption of your daily life. Our teams are able to work even on bank holidays and weekends without extra fee. And last but not least the satisfaction is guaranteed. The methods we use are proven to be safe and to bring the best results and ensure the healthy condition of the mattress and the whole room. The teams are gathered of proven experts with all the required personal qualities and knowledge about the work. We are keeping special training program and our operatives are always familiar with the latest trends in professional mattress cleaning. Our services are insured and always of perfect quality. You can arrange your mattress cleaning in time that fully suits you. This means all the work about the cleaning will be provided with minimum disruption. Our mattress cleaning is an effective that will remove all the unpleasant thing of in most cases there will be no need to remove the mattress at all. Rely on our trained staff and special equipment to bring back the ideal clean condition of your mattress.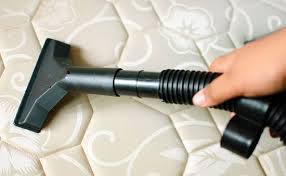 Linda Cleaners Didsbury is providing comprehensive mattress cleaning service. The methods used are eco-friendly and non-toxic absolutely safe for you and the nature. For start our expert will begin with examination of the mattress type and staining and decide what technique and detergent must be applied. In most cases the mattress will be pre-treated with some cleaning agent to make extraction of the dirt and stains easier. Then comes the extracting machine which will safely remove all the dirt, dust-mites bacteria and stains from that are deep in the fibers. Depending on the cleaning methods used the time of drying may vary. Get your professional mattress cleaning and enjoy your good night sleep.
Call Linda Cleaners Didsbury on 016 1823 0170 to make your mattress nice and clean. Our call center is working non-stop and you can get free quotation, additional info and pick a booking hour any time you want optionally you can fill in the book online form on our page.