Never hesitate to contact Linda Cleaners Didsbury when you are in need expert cleaning specialist in the area. You can rely on us on many different cleaning occasions and the results are always fantastic. Check our site or contact us on a phone number written below in case you want to learn more about our one off and other services or just to make a booking.
In case, you require one off deep cleaning for your property after some holiday or event or you just need to make your property in great looking appearance once again give us a call to put your professional cleaning service on schedule. The service is made flexible and will be provided in accordance with the specifics of the property and the personal requirements of our customer. We will give you the best help and thorough services in Didsbury. All of our employees are specially selected and every one of them is proven professional in this type of work. Moreover, we keep our quality of work high by constant training program and up-to-date equipment use.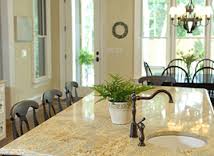 The one-off deep cleaning Linda Cleaners Didsbury provides is one-time visit tailored specially to clean and sanitize your home property or workplace. It is famous of its efficiency and quality. In case, you are not in need of some frequent visits then this type of cleaning help is just for you. Call us to send you our professionals to make clean the property in a time that responds to your daily schedule.
Our one-off deep cleaning is created to be efficient and quick – this way we will not waste your time and money. You are getting professional expert cleaning service and fantastic results for an affordable price. Our team will arrive on time and get to work immediately. They will save you tons of efforts, time and money. The service is fully insured, so you can be absolutely sure all the details will be covered and your property will be left in impeccable condition.
When the team arrives you can tell your priorities to be included in the list of tasks to cover. This way you can tailor the service exactly as you like it in accordance with the personal requirements. Our experts can give you a full one-off deep cleaning, focus on the heavily soiled sectors and pay special attention on kitchen and bathroom sanitation. We don't use any harsh chemicals, only eco-friendly products to make sure every surface at the property is clean and sanitized.
The one-off deep cleaning Linda Cleaners Didsbury provides is covering in full all the premises and involves almost every chore that is needed to make a property clean. The service is designed to be useful for everyone in need, so you can always rely on our top-class professional team to come and help you with that.
The one-off deep cleaning of exceptional standard in Didsbury is 24/7 at your disposal on 016 1823 0170. The Linda Cleaners Didsbury operators will gladly to give information, booking time and give you free quotation.