In case you require deep cleaning for your property in Didsbury to be back in shape we from Linda Cleaners Didsbury will be glad to help you. We can easily set up a professional team of experienced cleaners to visit you in suitable time and day. Our deep cleaning service is ideal solution for those of you who are looking forward to save energy, valuable time and effort because this type of service is related with hard-work involving a lot of scrubbing, dusting, polishing, etc.
Most of our clients are using deep cleaning service in situations where they have not been cleaning for some time or just their property has been neglected for a long period of time. You can book this service any time you want.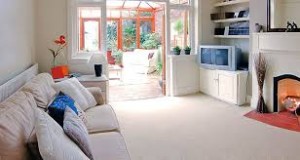 Our experts will employ the most efficient approach cleaning the whole property from to bottom. You property will be thoroughly cleaned after team finish its job. Linda Cleaners Didsbury cleaners are working by following comprehensive task list for every premise. They will not stop until are sure that every inch of the property is sparkling. Furthermore, you can always talk with them about your personal requirements and they will include them as well.
Our cleaning professionals can provide all the materials, supplies and equipment needed. Of course, you have the option to choose whether that will happen or you will supply the materials by yourself. We work on competitive rates that can be fitted in every budget with no problem. With us there will be no long-term contracts or hidden charges for sure! You are paying only for the job done and nothing more.
Call Linda Cleaners Didsbury on 016 1823 0170 to choose your time for booking. You have the full freedom to discuss the requirements you have, ask your questions and require quote for free. We are available 24/7 with no exceptions and you can always find us! Don't forget to ask about our special offers, while you book two or more services we will give you a special discount price for this.
The deep cleaning service provided by Linda Cleaners Didsbury is proper solution for a variety of purposes. For instance, it is a perfect fit for refresh your property after few months of the winter season. Even more, the deep cleaning service we provide in Didsbury comes along with real value for money and it is extremely far-reaching way to take care about all these stubborn stains that have been gathered with time.
Get in touch with our support member on 016 1823 0170 in case you need more detailed information about our services, arrange a booking time or ask for a charge free quote. Linda Cleaners Didsbury is a great option for whole property cleaning services and we are at your service 24/7.